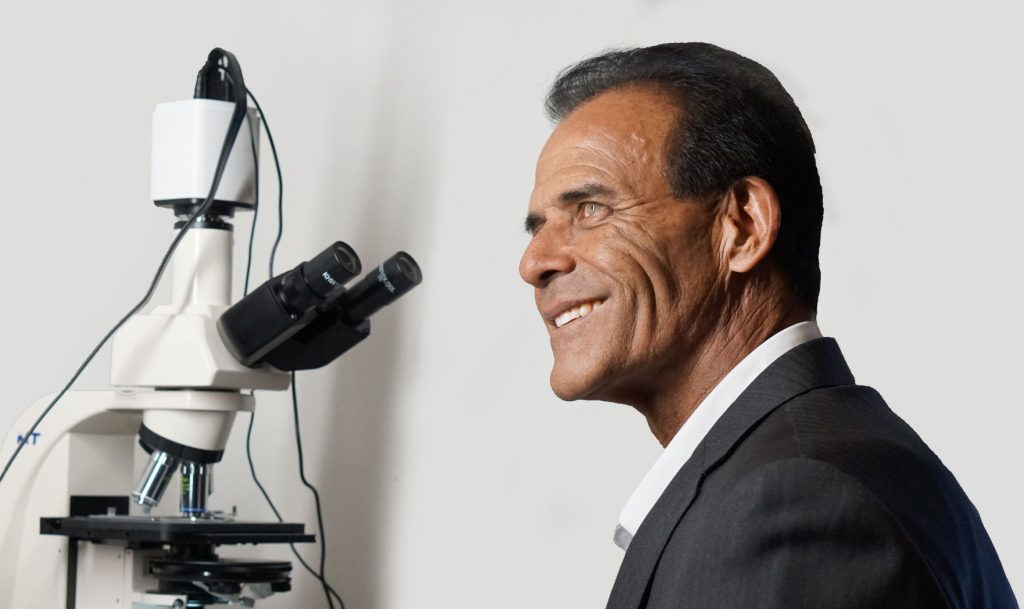 Dr. Nick Delgado's Short Bio
Dr. Nick Delgado is an intriguing figure in the world of health and wellness. With over 40 years of experience, he has dedicated his life to transforming the way we approach our well-being. Driven by a deep passion for helping others, he has become a renowned expert in nutrition, longevity, hormone balance, and anti-aging strategies.
But what truly sets Dr. Delgado apart is his unconventional and inspiring journey. As a teenager, he struggled with health issues, which led him on a quest to discover the secrets to optimal health. This personal struggle became the catalyst for his lifelong commitment to finding practical solutions that would not only heal his own body but also empower others to achieve vibrant health.
Through his relentless research and tireless dedication, Dr. Delgado has developed groundbreaking approaches that go beyond conventional wisdom. His holistic perspective takes into account the interconnectedness of our physical, emotional, and mental well-being. He understands that true health is not just the absence of illness but a state of vitality and joy.
Dr. Delgado's ability to communicate complex health concepts in a simple and relatable manner has captivated audiences around the world. His engaging speaking style and charismatic presence make him a sought-after guest on top-rated podcasts and shows, leaving a lasting impact on listeners.
If you are an influencer or know of any influencers who would like to feature Dr. Nick Delgado on their show or podcast, please feel free to reach out to him via email by using the button below. By featuring Dr. Delgado, you will bring a unique perspective, boundless energy, and a wealth of expertise to your audience. Get ready to embark on a journey that challenges the status quo, empowers individuals to take ownership of their health, and ultimately leads to a life of vitality and happiness.
bio-contact-me